14k White Gold Teton Pendant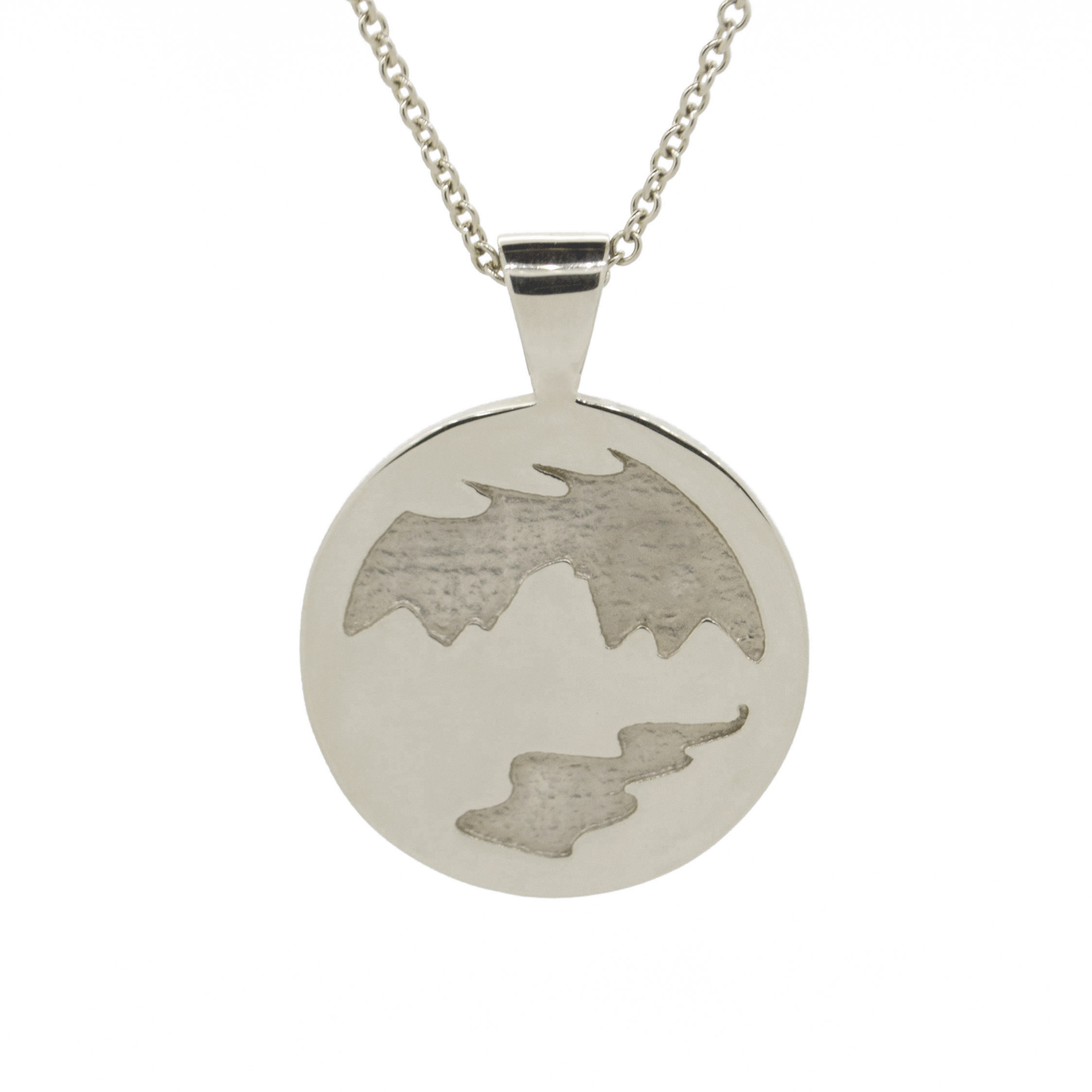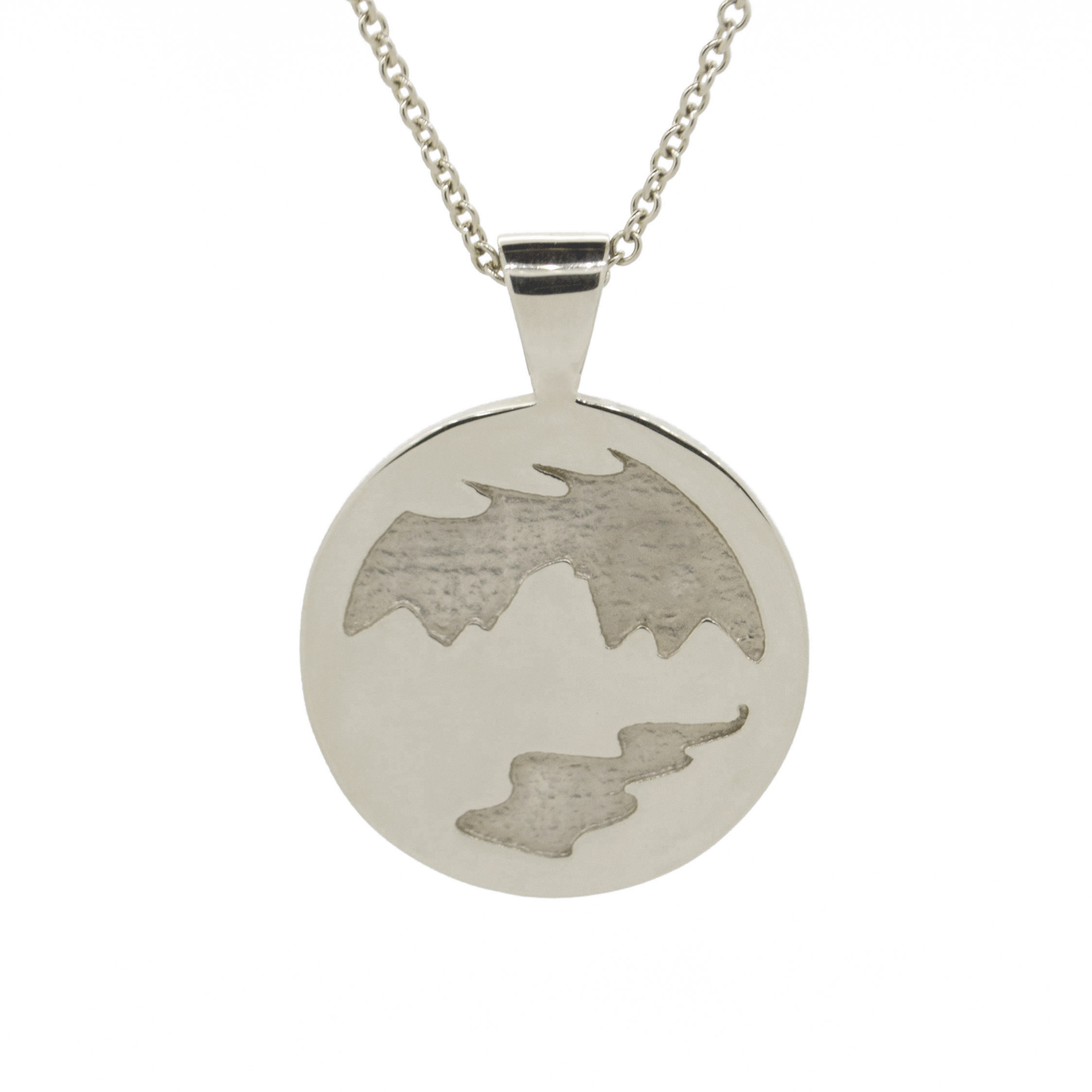 14k White Gold Teton Pendant
The round Teton pendant features the silhouette of the mountains and Snake River. It has a solid, textured background in 14k white gold, our medium size. Other sizes are available. Crafted in the J.C. Jewelers studio.
Product number: WTP11M
Chain not included in price. Available in other metals or with a diamond.
CLICK ON PHOTO TO ENLARGE