14k Yellow Gold Teton Pendant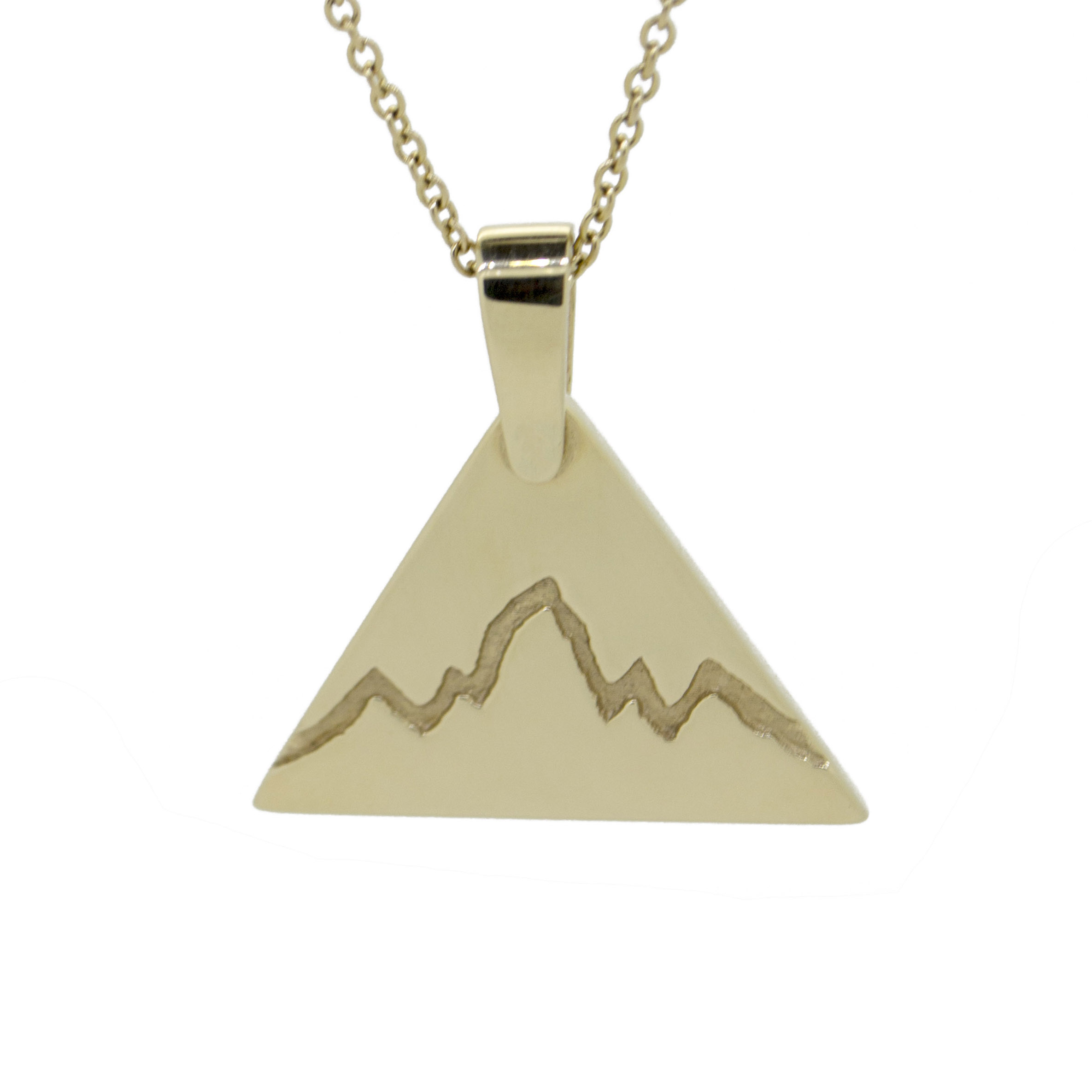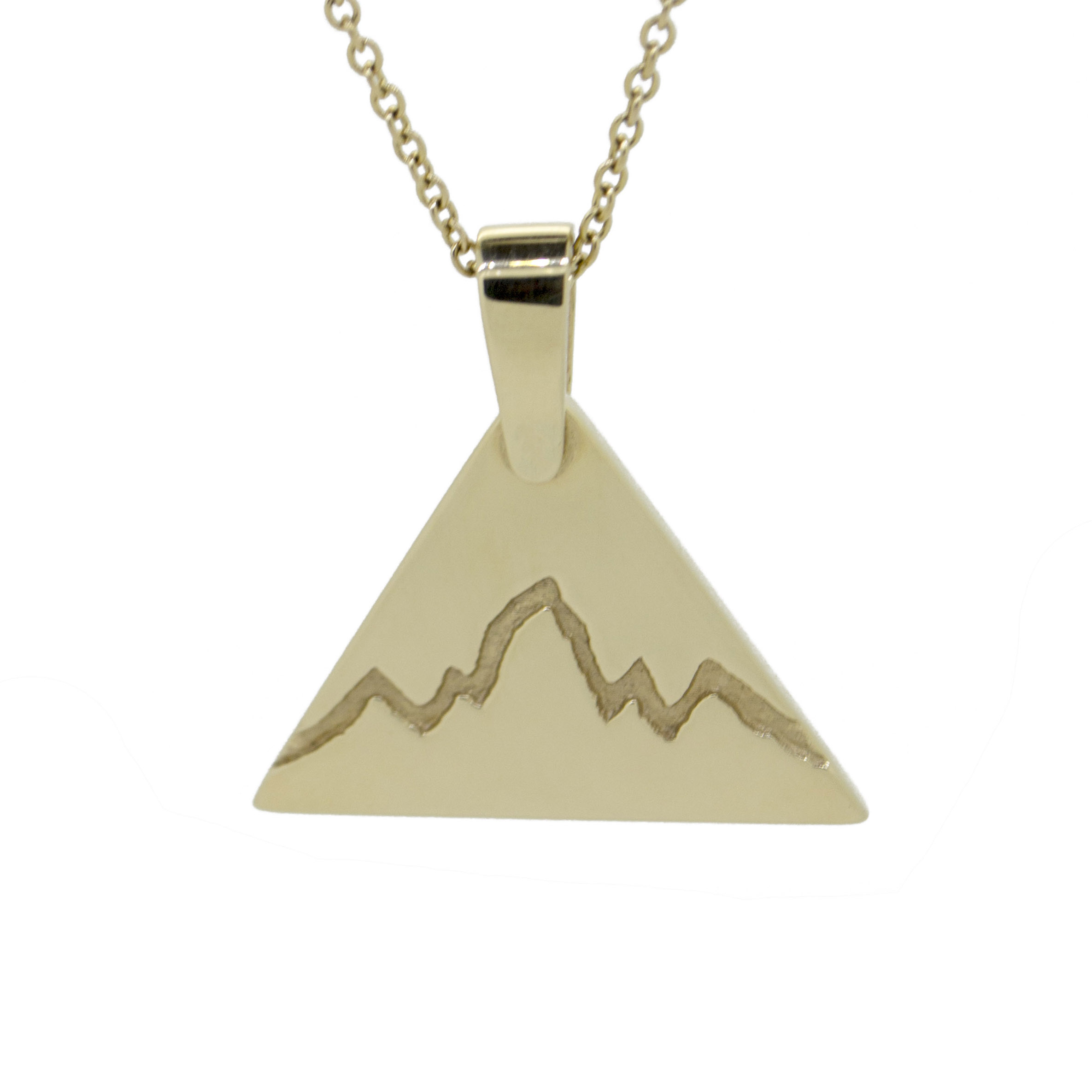 14k Yellow Gold Teton Pendant
The first Teton design from when we opened in 1988! This triangle pendant features the Teton range in 14k yellow gold, our medium size. Other sizes are available. Crafted in the studio of J.C. Jewelers.
Product number: YTP7M
Chain not included in price. Available in other metals or with a diamond.
CLICK ON PHOTO TO ENLARGE