14k yellow gold elk ivory earrings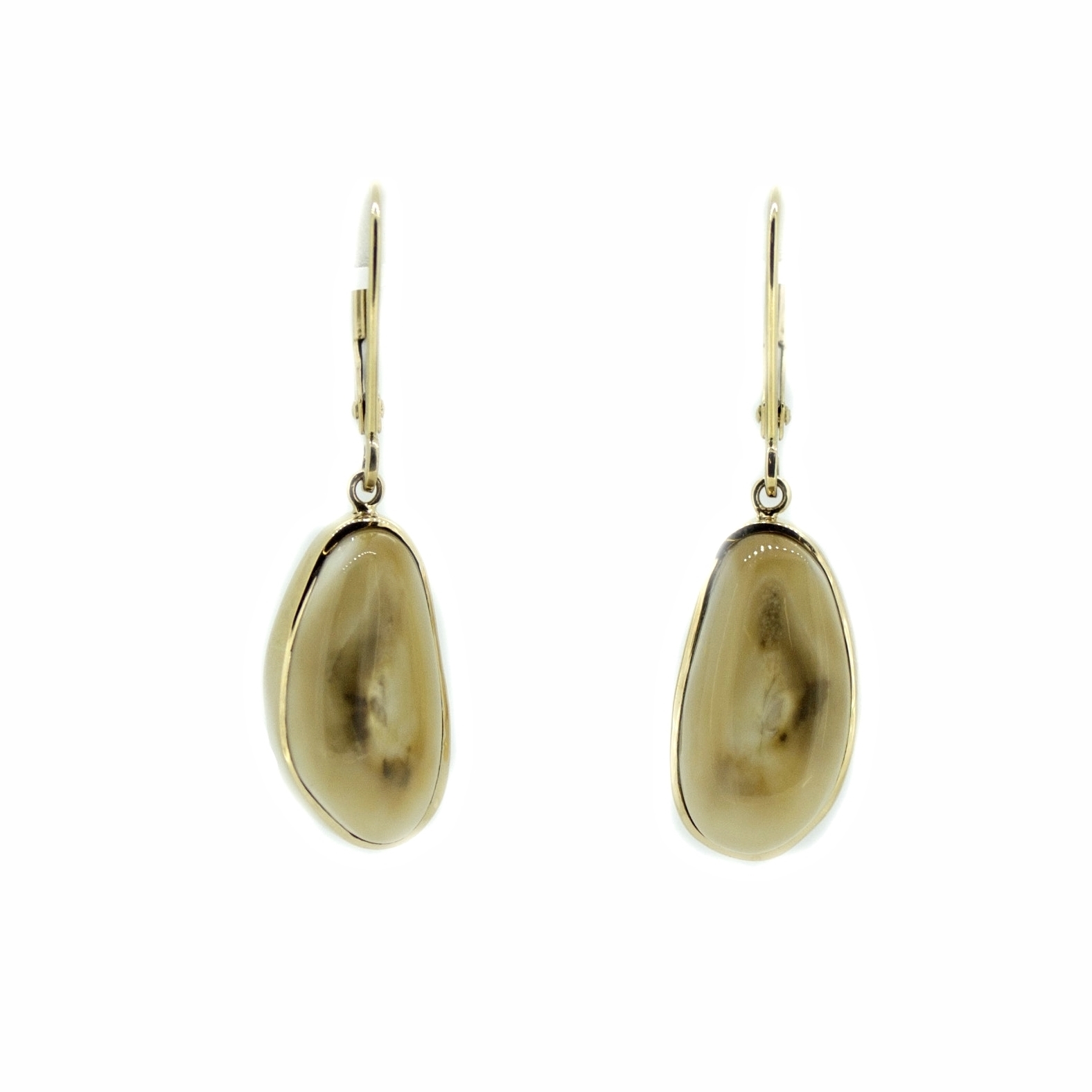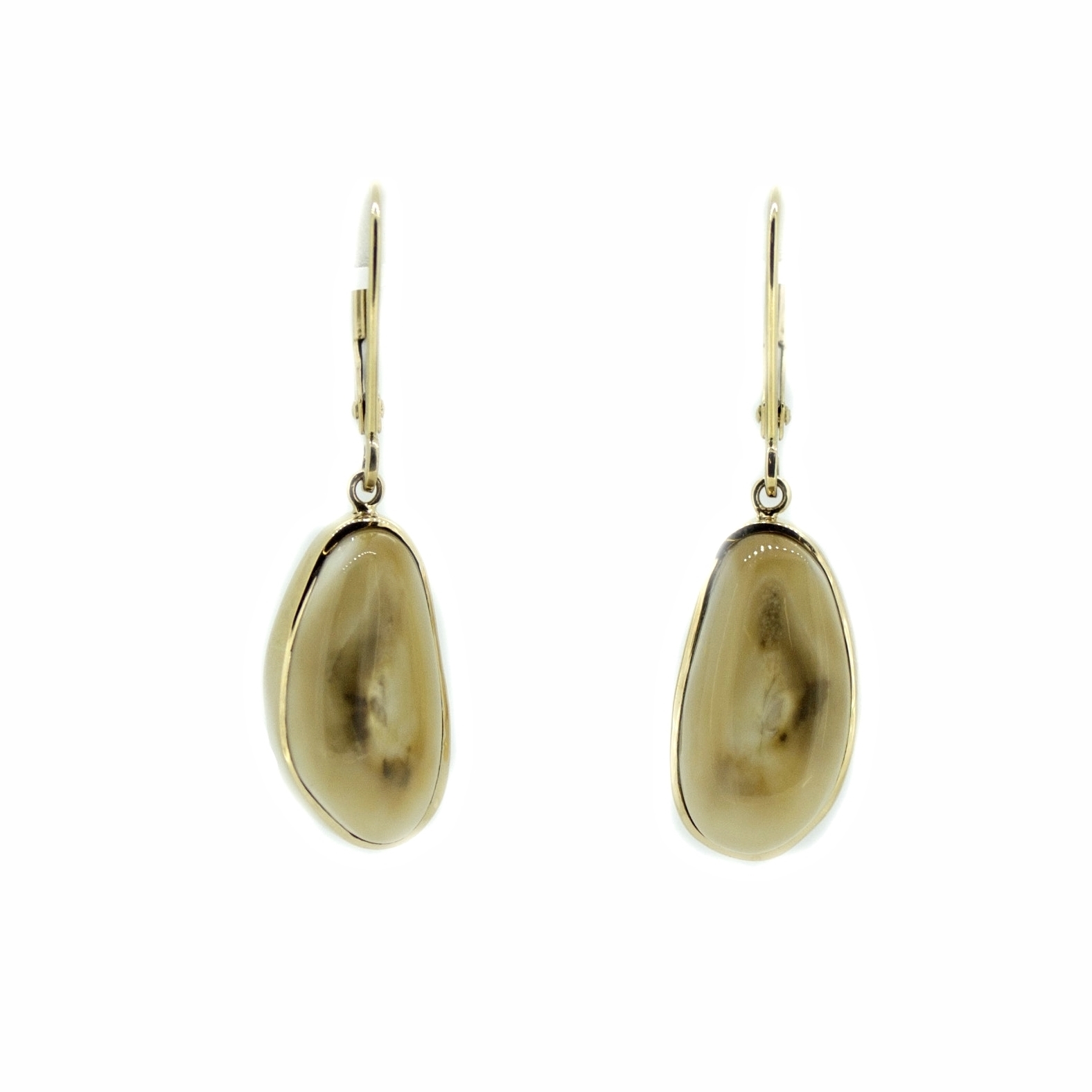 14k yellow gold elk ivory earrings
These 14k yellow gold lever back earrings feature elk ivory in a classic bezel setting. Crafted in the studio of J.C. Jewelers.
Product number: PBLBL
Each pair of earrings are slightly different depending on the ivories.
Have your own ivories? We can make these earrings with them! Please allow 6-8 weeks for delivery.
CLICK ON PHOTO TO ENLARGE